KLR650 Full Plastics Set (Gen 1 87-07)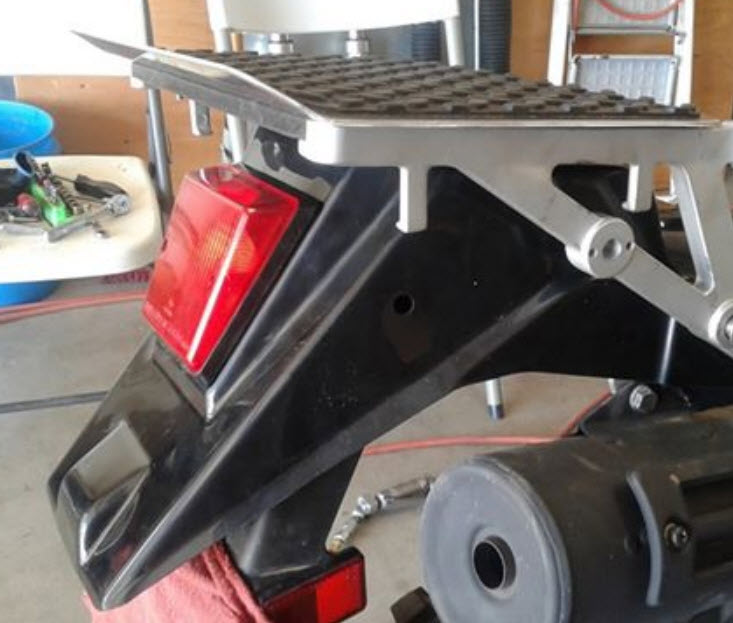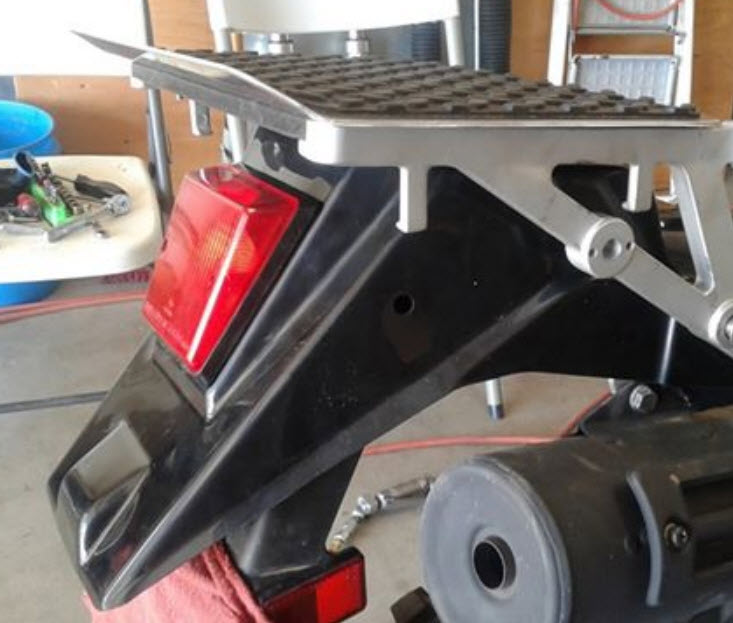 sale
KLR650 Full Plastics Set (Gen 1 87-07)
Brand new molds, same classic design! Black only, all parts are ABS.
This kit includes:
Increased angle front fairing (Wheatwhacker style)

Radiator and coolant tank shrouds left and right

Rear fender (our design with trimmed sides for a thinner look)

Left and right side panels
SIDE PANELS: Made from thick ABS, these durable side panels are ready for clear coat or paint (to protect from UV). Features reinforced bolt bosses, heavy duty rubber bumpers (instead of the breakage-prone grommet posts). Includes high-temp insulation on the muffler side.
FAIRING: You need to paint it or apply a UV clearcoat to protect from sun fading over time.
This is based on the "wheatwhacker" mod, with the same windshield angle.
Does not include the windshield, shown for reference only. Out strong ABS material is twice as thick as OEM, and 10x stiffer. Mounts on the OEM brackets, no modification needed. Same windshield mounting holes and frame mounting holes as OEM fairing.
TANK SHROUDS: Direct replacement for OEM part, will only fit aftermarket tanks if the OEM shroud fits.
REAR FENDER: thick ABS material, ready for clearcoat or paint, drop in replacement for OEM but ours is slimmer, with the large "wings" on the sides trimmed off.
Our first product to market is the radiator/coolant shroud from the Gen 1. As we all know, these are hard to find new, and they are expensive. We will be offering our shrouds competitively priced compared to a new OEM / NOS shroud, and ours offers advantages including an aluminum subframe, a CNC-milled aluminum grommet stud, and ABS plastic material.
We 3D scanned an entire motorcycle's parts, and use the original OEM surfaces in our designs. Our molds / tooling is all 100% brand new, and we do all of our designs in-house here in California.
Ready for paint or just a coat of clearcoat to protect from UV.
Lifetime warranty against defects in materials and workmanship.
SHIPPING NOTE: THE SHIPPING CHARGE IS FOR USPS PARCEL SELECT SHIPPING, WHICH CAN TAKE UP TO 2 WEEKS.
IF YOU WANT YOUR KIT FASTER, PLEASE EMAIL US AT SALES@HEMISPHEREOFFROAD.COM AND WE WILL SEND YOU A PAYMENT LINK FOR USPS PRIORITY, WHICH COSTS $25.00 EXTRA AND TAKES 2-3 BUSINESS DAYS.